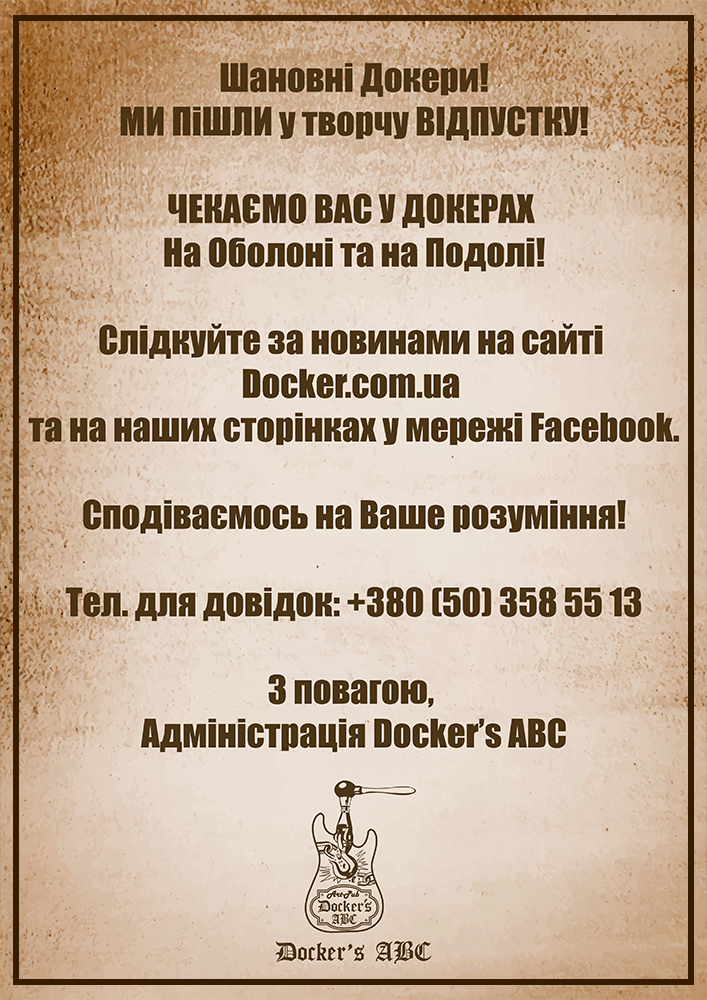 DOCKER'S ABC – ART PUB
Docker's ABC is the art pub in the very heart of the city.
It is here that the Docker's rock'n'roll Museum is located, where the most famous Ukrainian and foreign rock musicians' stuff is exhibited. Business card of the place is live relaxed atmosphere, rock'n'roll and blues every night. Here you will be offered large portions of delicious steaks, original salads and snacks, fish dishes and exquisite desserts. Bar card contains over 100 types of author's and classic cocktails, elite alcohol and beer – from Lager to Stout!
Khreshchatyk, 15/4